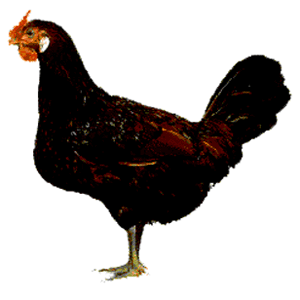 Breed Club Secretary
Rare Poultry Society
Richard Billson
Alexandra Cottage, 8 St Thomas's Road, Great Glen, Leicestershire,
LE8 OEG
UK
Image
n/a
History
Originally know as the Yorkshire Pheasant, and Old fashioned Pheasant, this is a rare breed. Renamed around 1914. Despite being classed as a light breed they actually make a good utility bird and are ideal as a backyard or farmyard fowl.
Characteristics
They are very hardy and frequently take to roosting in trees. Available in Gold or Silver with a bantam occasionally seen.
Breed Tips
Catching them is often almost an Olympic Sport . . . landing nets at night work best!
Purpose
Egg layer
Classification
Light / Rare
Origin
Great Britain
Egg Color
White
Egg Numbers
n/a
© 2000-2022 PoultryPages.com.