Poultry Pages – Your Poultry & Waterfowl Resource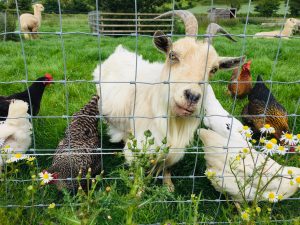 Poultry Pages: Raising Chickens, Chicken Breeds, and other Poultry Information

Welcome to Poultry Pages. Our aim is to provide you with all the resources you need to raise and care for poultry whether it is a community project, in your backyard or on your small holding. We offer advice and assistance on Raising Chickens, Ducks, Geese and Turkey

We provide details of all types of poultry and eggs you can expect. Together with the equipment and supplies you will need.
Poultry Breeds
Poultry pages is packed full of details on hundreds of different types of poultry. This is categorized into Chicken, Duck, Goose and Turkey Breeds. Within these sections you will find the history of the breed, their common characteristics, tips on raising them, their primary purpose and classification. We also provide details of the club secretary if appropriate together with their origin, egg color and how many to eggs to expect per year. Raising Cornish's for as Broilers then check out our guide to the 'Best Chicken Plucker Machine'.
Chicken Coops
We have several up to date guides and reviews on all the top chickens coops that should make your short list but more importantly why. Including 'Omlet Go Up Chicken Coop Review' 'The Best Plastic Chicken Coop', 'Best Walk-in Chicken Coop', 'Large Chicken Coop with Run', 'Best Chicken Coop for Bantams'.
Chicken Tractors
We have a fantastic resource of chicken tractors and free DIY plans so you can build your own. Reviews about a frame chicken tractors, rolling chicken tractors  plus PVC chicken tractors and chicken tractors with wheels.
Poultry Facts
We also provide a large number of facts for your poultry. For example what is a Bantam, how to breed pairs and trio's. Feeding, how certain types of poultry will react if provoked.
Disease Information
Poultry pages are aware of a number of diseases that could effect your poultry and provide details of the signs to look out for together with details of some of the required vaccines. We have put together an comprehensive guide to some key issues effecting flock owners such as Scaly Leg Mite, how to diagnose it, tips to treat it and how to prevent it.
Vermin Information
Vermin can devastate to your flock. We provide you with information on how to control Badgers, Ferrets, Minks, Dogs, Foxes, Coyotes, Rats and Mice.
Quail Tips
New to Quail? That's no problem, we have a complete guide for beginners covering everything from breed, incubation, feeding and Quail coops.
Backyard Equipment
We also review the best equipment for regular homeowners and homesteading but also farmers, like us. From mini chainsaws, tree stump grinders, best zero turn lawn mowers, waterproof work boots, electric wheelbarrows plus loads more!